Concerto grosso in G minor - (2003)


for harpsichord, organ and strings
---
Conceived for harpsichord (cembalo) and portative organ of four or less ranks and strings, this work is in four movements, all in quintuple meter. The two keyboard parts are virtuosic and are featured throughout the piece. The introduction is a simple statement of the tonality; lines in diminution and augmentation. A long-lined allegro answers, the theme first sung out in the high strings before being passed around.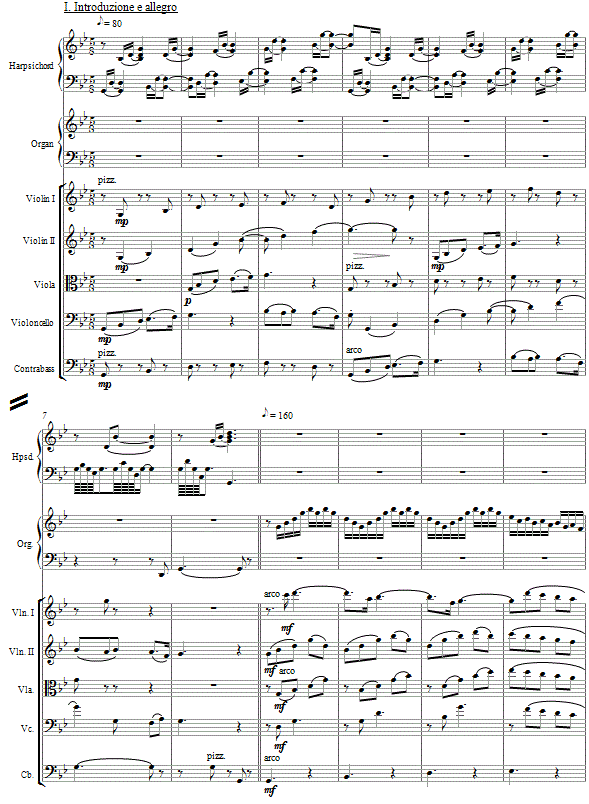 The second movement begins with this "quasi" improvisation for both keyboards, scale work up and down beginning in the relative major and then in return to the dominant of G minor.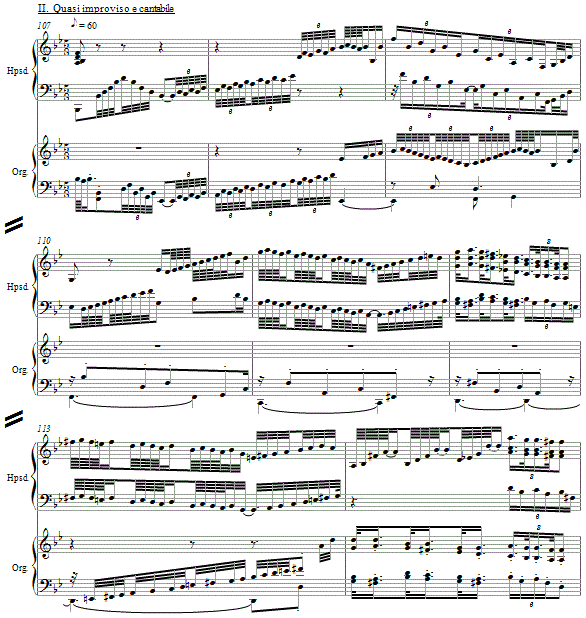 Thereafter, the strings take up a lyrical theme as the keyboards offer decoration and commentary.
The third movement is elegiac, notated turns in the harpsichord highlighting its role against the other, more sustained voices as pyramids of harmonic color build.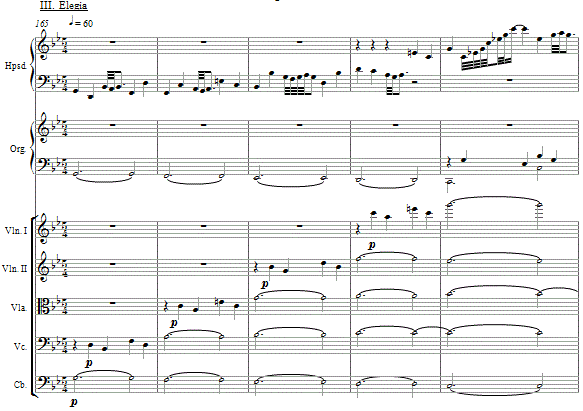 The last movement breaks from the elegiac mood with forward-moving final theme, first stated in the violins. The meter remains, as the gestures lengthen over the span of several measures, long lined and energetic.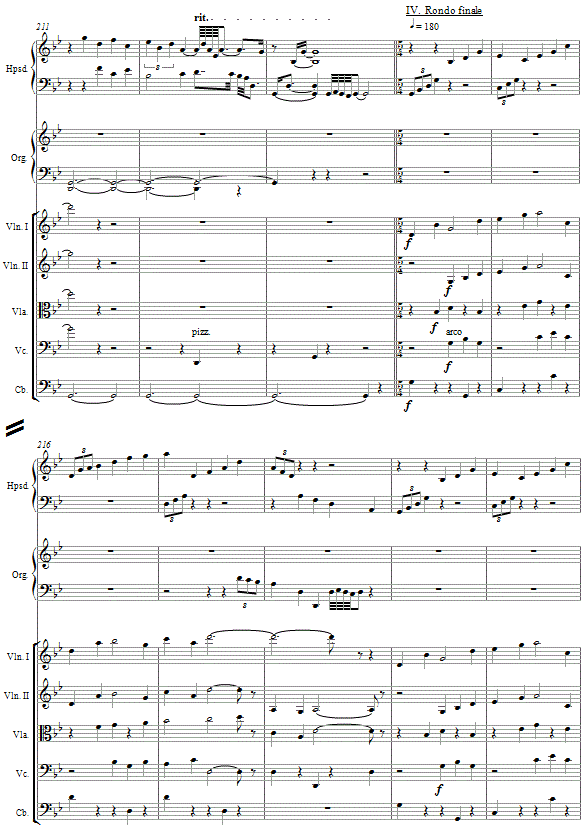 34 pages, circa 15' 30" - an MP3 demo is here:

The score is available as a free PDF download, though any major commercial performance or recording of the work is prohibited without prior arrangement with the composer. Click on the graphic below for this score.