Little Prelude and Fugue on G - (2013)

for organ
---
The prelude opens with a bright melody in the left hand under (and over by means of a 4' stop added to the voice) the right hand. Sixteen measures of tonic major are influenced by the melodic contour of the left hand and the long line in the pedal.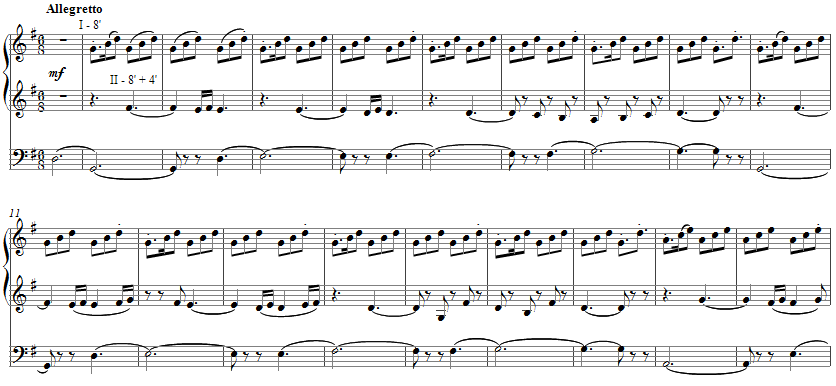 An adagio follows, G held as pedal throughout while the triadic harmony which includes the note reinterprets the tonic major of the work. Thereafter a "jig" fugue follows, moving notes against another pedal, this the dominant of the scale. The harmonic permutations of the adagio find their way into counterpoint for the fugue.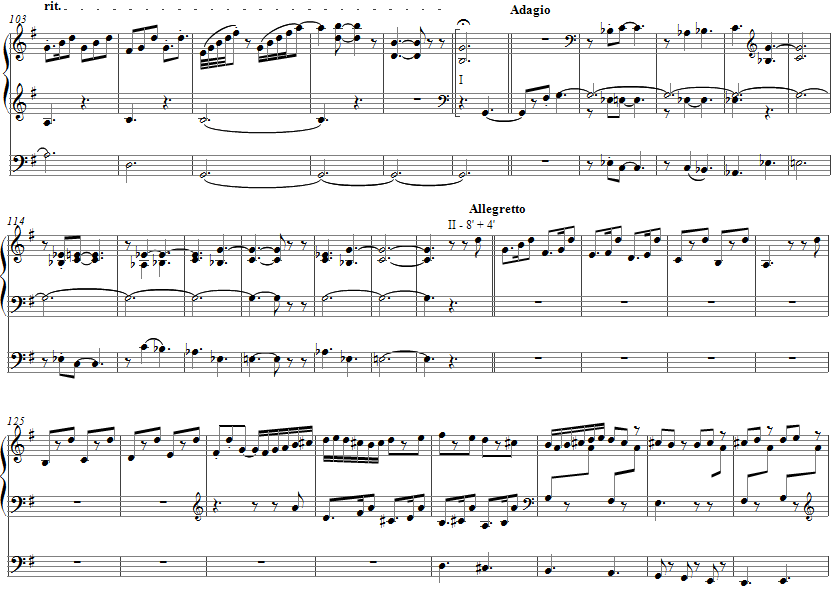 7 pages, circa 6' 00" an MP3 demo is here:

The score is available as a free PDF download, though any major commercial performance or recording of the work is prohibited without prior arrangement with the composer. Click on the graphic below for this organ score.