Swinging Fugue in A - (2013)

for piano
---
A light-hearted fugue introduced with a "pizzicato" bass line, a short crescendo and decrescendo in the middle, and following appearances in a number of related regions.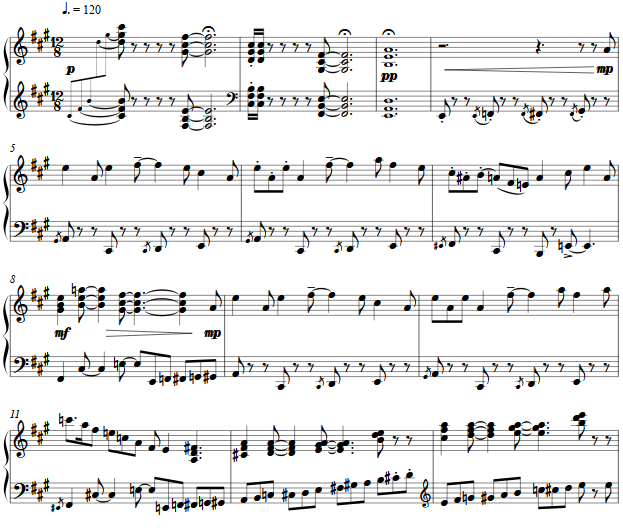 6 pages, circa 3' 50" - an MP3 demo is here:

The score is available as a free PDF download, though any major commercial performance or recording of the work is prohibited without prior arrangement with the composer. Click on the graphic below for this piano score.