Little Tango and Fugue in E - (2013)

for piano
---
Beginning in the minor with some emphasis on the natural lowered sixth and altered raised fourth of the minor tonic, the themes mingle and move into the major with new motives added.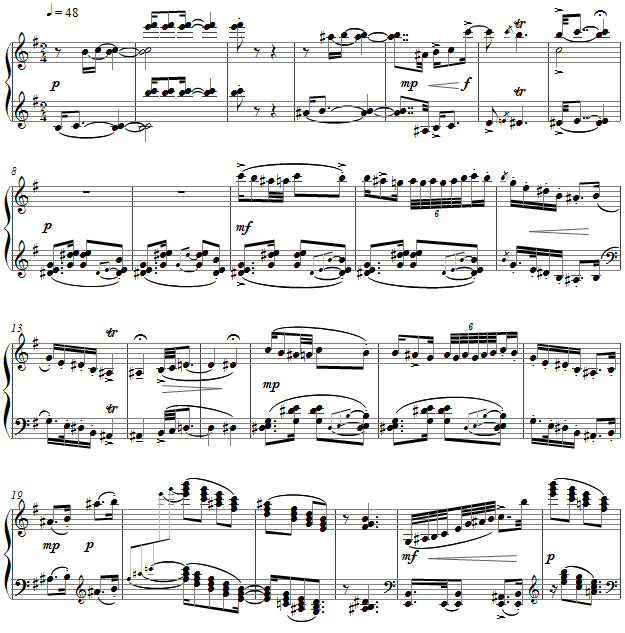 The fugue is accompanied at the outset in one of the traditional tango rhythms, answered in the dominant, and then motives from the tango mix with the fugue subject in its next appearances.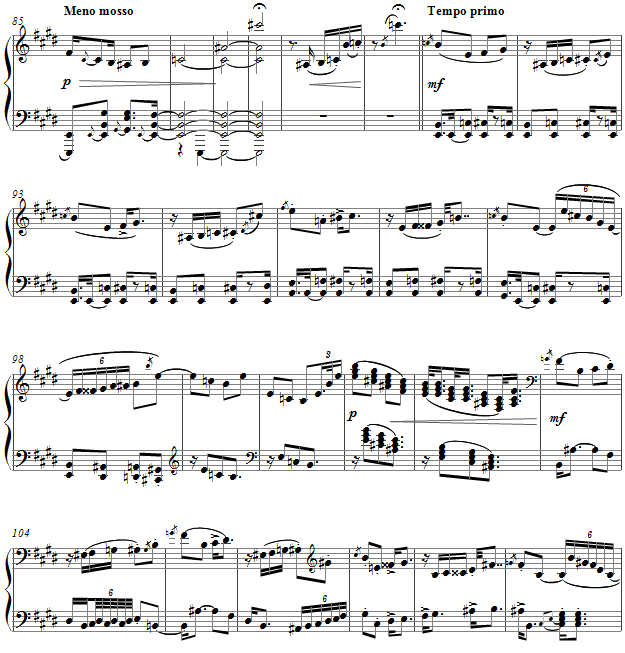 7 pages, circa 7' 45" - an MP3 demo is here:

The score is available as a free PDF download, though any major commercial performance or recording of the work is prohibited without prior arrangement with the composer. Click on the graphic below for this piano score.