Little Prelude and Fugue on E flat - (2013)

for organ
---
The opening motive outlines the tonic major, and thereafter the tonic major is contrasted with the submediant major and tonic minor over long arches, a pedal line moving in octave leaps diatonically through the scale.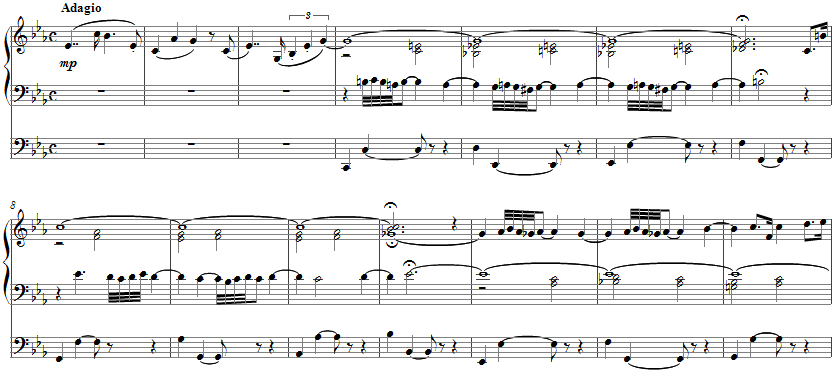 The gentle subject is stated as at the prelude's opening, and then in the dominant, with further appearances in the submediant major, and later making a canon with itself.

3 pages, circa 5' 00" an MP3 demo is here:

The score is available as a free PDF download, though any major commercial performance or recording of the work is prohibited without prior arrangement with the composer. Click on the graphic below for this organ score.

Little Prelude and Fugue on E flat