Little Prelude and Fugue on E - (2013)

for organ
---
Triadic harmony with E as the common tone fills out some tonal gestures as the theme. A four- and five-voiced texture in blocks of harmonies plays out over the pedal.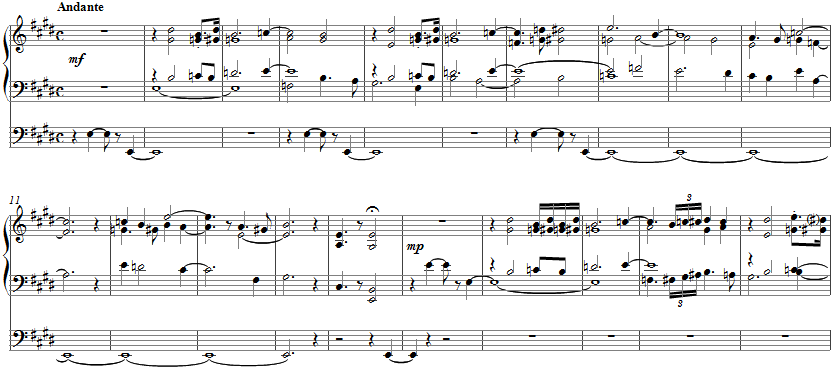 The subject outlines some of the common tone harmonies from the prelude, as E to F with its major seventh, followed by A to C create subject and its counterpoint. Simple episodes break the repetitions of the subject in their keys.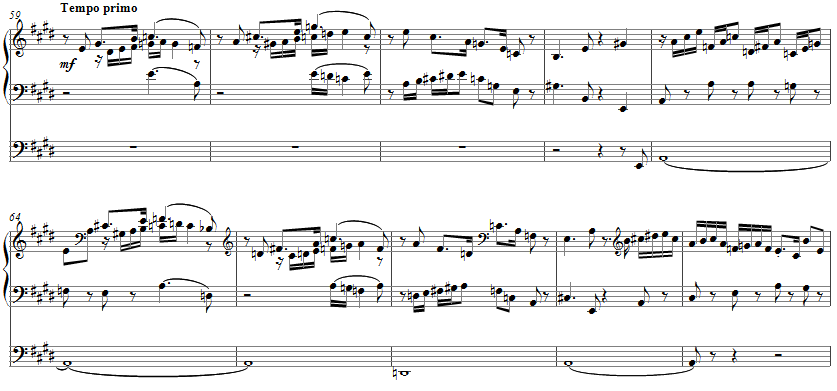 5 pages, circa 5' 40" an MP3 demo is here:

The score is available as a free PDF download, though any major commercial performance or recording of the work is prohibited without prior arrangement with the composer. Click on the graphic below for this organ score.