Little Prelude and Fugue on D - (2013)

for organ
---
Among the triadic harmonies built with D, the tonic minor, subdominant minor, supertonic minor seven, and raised sub-mediant minor form the vocabulary for the prelude, a motet-like work for four voices, one as the pedal D.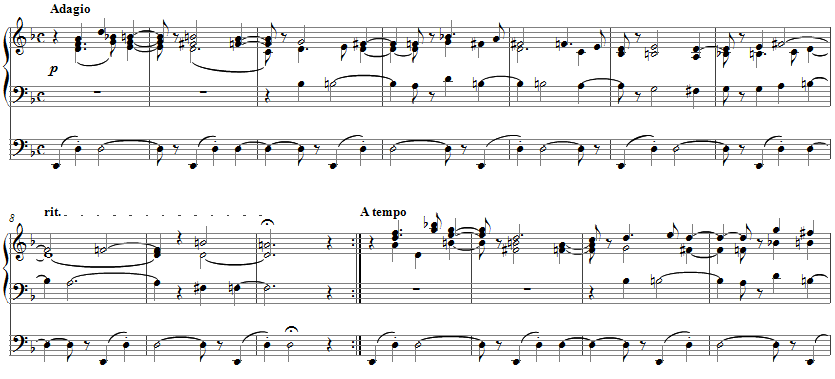 The fugue subject changes the order of the signature harmonies slightly, and the sixteenths in the same adagio seem to rush the fugue form forward. The answer comes in the common practice dominant.

3 pages, circa 4' 30" an MP3 demo is here:

The score is available as a free PDF download, though any major commercial performance or recording of the work is prohibited without prior arrangement with the composer. Click on the graphic below for this organ score.