Little Fugue in F major - (2013)

for organ
---
The theme is fashioned from a run up to the seventh of the major scale followed by a simple downward diatonic scale sandwiched between instances of the tonic beneath the starting seventh, a cadence and thereafter a second statement. The answers are in the dominant, and at times the fugue is accompanied by itself at the distance of two beats in this triple meter.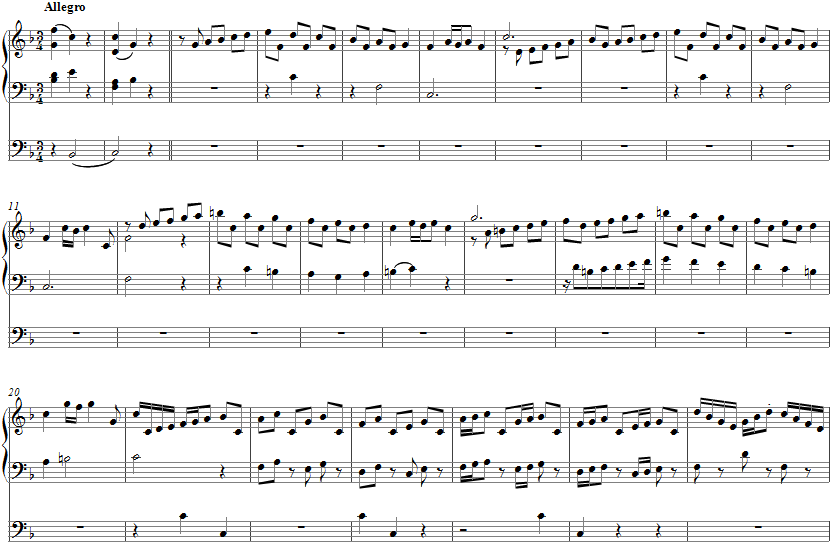 6 pages, circa 3' 50" an MP3 demo is here:

The score is available as a free PDF download, though any major commercial performance or recording of the work is prohibited without prior arrangement with the composer. Click on the graphic below for this organ score.