Little Fugue in C minor - (2013)

for organ
---
This short fugue moves quickly between tonal domains, major in one instance as well as the several minor domains. The melodic minor influences the beginning of the subject which then ends in the harmonic minor, a second appearance of the subject then comes quickly centered on B flat, before a more normal answer in the dominant minor is heard. Short episodes break the cascade of repetitions, and as with the lowered seventh as one of the domains, an appearance in the supertonic also surprises. A last set of cadenza-like gestures introduces a final two statements, the first in the pedal and the last in a double-time notation.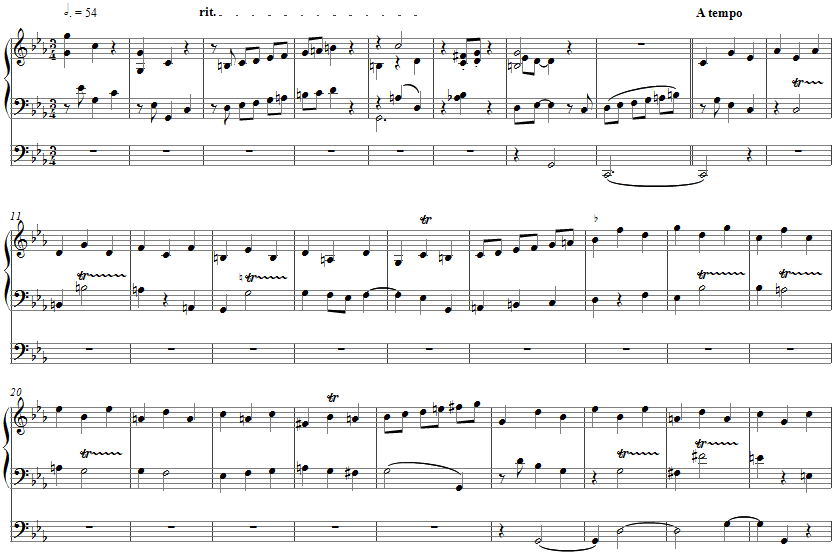 7 pages, circa 3' 35" an MP3 demo is here:

The score is available as a free PDF download, though any major commercial performance or recording of the work is prohibited without prior arrangement with the composer. Click on the graphic below for this organ score.