Little Fugue in A minor - (2012)

for piano
---
A brief opening establishes the tonality and gesture which recurs in the fugue proper. The fugue subject is rooted in A minor, but includes all twelve tones within the octave as well. Episodes break away from the insistence of the subject-answer with clear chromaticism at times, and the final statement is in octaves.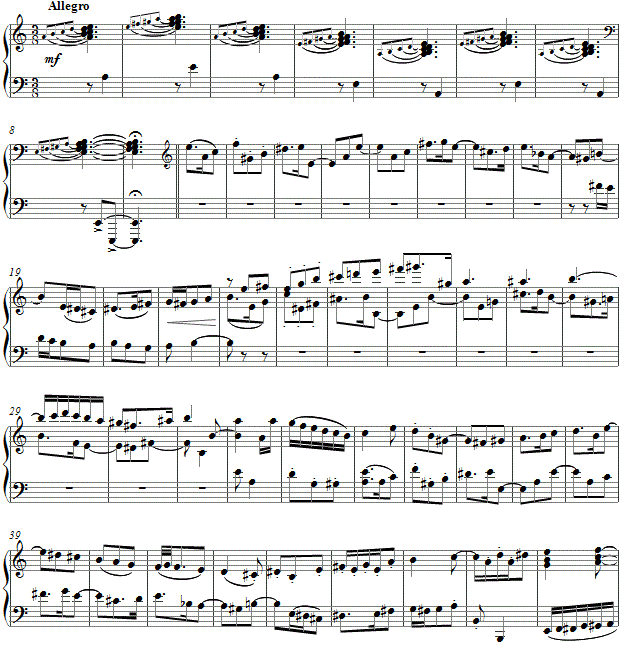 3 pages, circa 2' 50" - an MP3 demo is here:

The score is available as a free PDF download, though any major commercial performance or recording of the work is prohibited without prior arrangement with the composer. Click on the graphic below for this piano score.