Little Changes and Fugue - (2011)

for piano
---
The so-called "Coltrane changes" are a complete jazz progression, named for famed saxophonist John Coltrane. The changes and their related "Coltrane substitution cycle" move quickly through a series of mostly non-repetitious seven chords, major and minor. Movement through seconds and thirds, rather than the older progressions yields a certain freshness. The giocoso mood of the prelude is heightened with some jazz-flavored licks.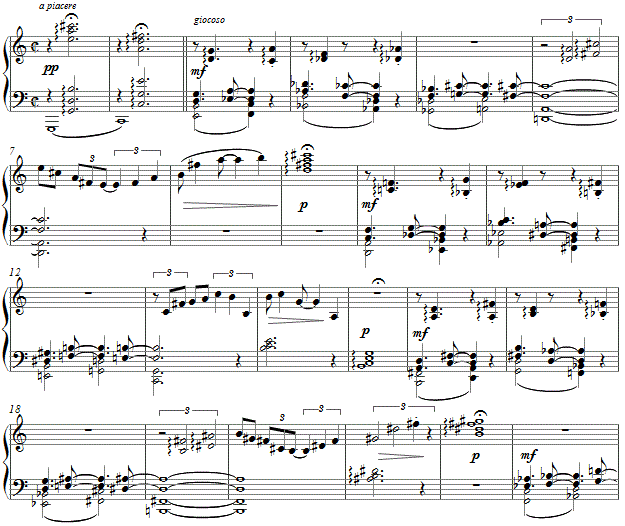 The fugue takes a lick from the prelude, and adapts it to a stand-alone motive, with some assistance from several of the "changes," this subject answers not in the dominant, but secondary dominant as well. A secco gesture ends the fugue in a similar way that another breaks the harmonic rush of the prelude.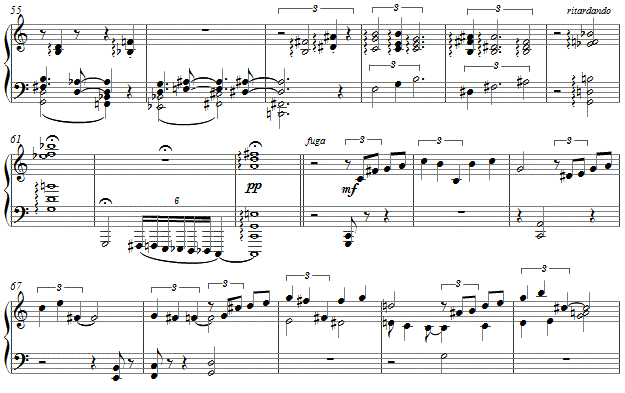 The score is 3 pages, with an approximate performance time of 3' 00."

The score is available as a free PDF download, though any major commercial performance or recording of the work is prohibited without prior arrangement with the composer. Click on the graphic below for this piano score.