Kontrapunkt im Kostüm
- (2020)

---
Kirsten Roof gewidmet
Over a lovely Sunday afternoon of food and drink, conversation and laughter, our guests, Kirsten Roof and Lothar Strauß, were a delight. As the early twilight of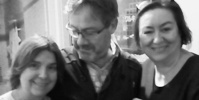 winter darkened the city, candles aplenty illuminated an already illuminating several hours of joy. Kirsten had been honored for her forty years, now as Leiterin des Spielbetriebes Kostüm of the Staatsoper unter den Linden, the theater here in Berlin from which my wife had just retired.
Thinking on costumes and their preparation and care, dressers and their hidden support for performers, as well as mulling over the "stitching" together of counterpoint, this piece occurred to me. Not a fugue in the formal sense, it is "padded" with stretti, variations, and some statements "sewn" together to fit statements between the fabric pieces of a larger statement as at measure 47's a tempo and beyond in a quasi mensural manner.
Chromatic and polytonal relationships color episodes, and the whole ends in a somewhat standard coda.
When is a canon not a canon, and a fugue not a fugue? When it is counterpoint in costume.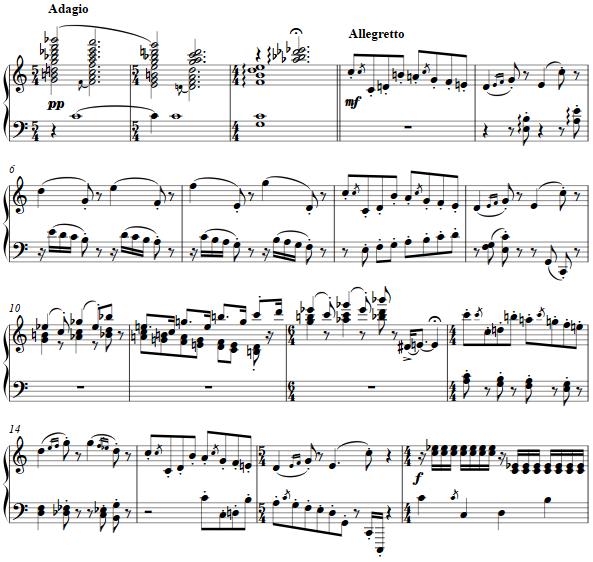 4 pages, circa 4' 45" - an MP3 demo is here:

The score is available as a free PDF download, though any major commercial performance or recording of the work is prohibited without prior arrangement with the composer. Click on the graphic below for this piano score.