Fugue for Twos - (2013)

for piano
---
The second as well as grouping of two and the meter, 2/4, join together notions in this small fugue. Opening with diatonic clusters of notes in seconds, the fugue subject is stated as at measure 11, a long two followed by two shorter grouping of two. The raised fourth breaks the tonic major into a modal feeling, bright and playful. Statements occur in the dominant as well as subdominant, with short stretti in canon at the fifth.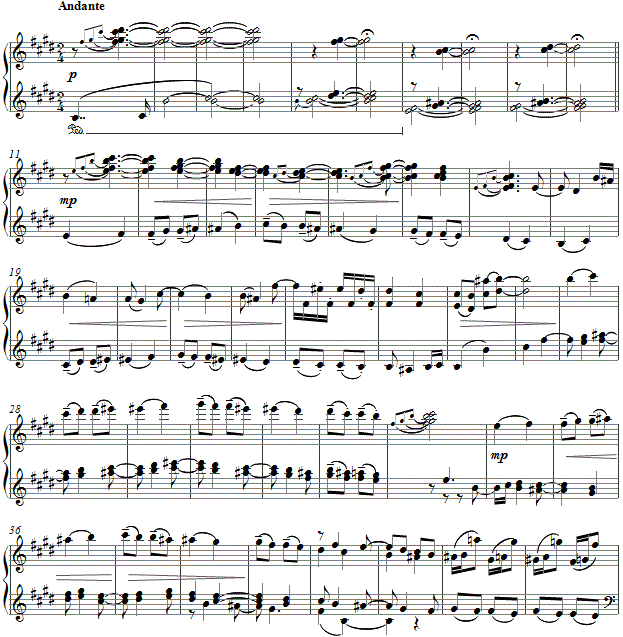 3 pages, circa 4' 00" - an MP3 demo is here:

The score is available as a free PDF download, though any major commercial performance or recording of the work is prohibited without prior arrangement with the composer. Click on the graphic below for this piano score.