Eternity Regained - (1993)

for organ
---
This work is excerpted from The Jerusalem Windows, and available separately as a solo work.
The opening gesture is the simple B-D figure to set a sense of tonality in which B is the extended pedal. Over it, a gesture in the form of a harmonic palindrome sings, with each repetition extending the breadth of that shape.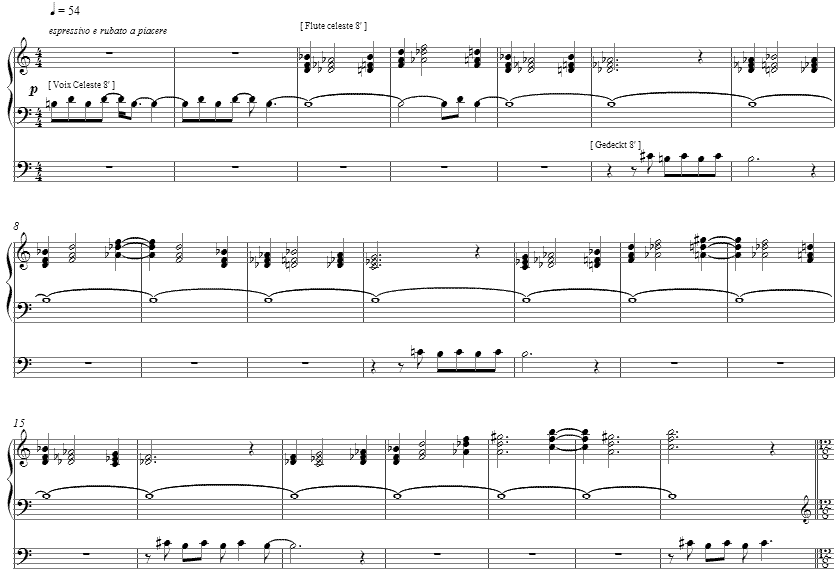 As the extended palindrome rises to its high B natural, and adagio chorale is played out between high and low B, revealing the tonality of E after many other harmonic potentialities have been touched upon. The chorale visits a number of non-harmonic yet wholly functional domains distant from the overall tonic. After the chorale's long lines are complete, a return to the first palindromic chord progressions occurs and yields to a coda-like fading away which finishes this gentle work.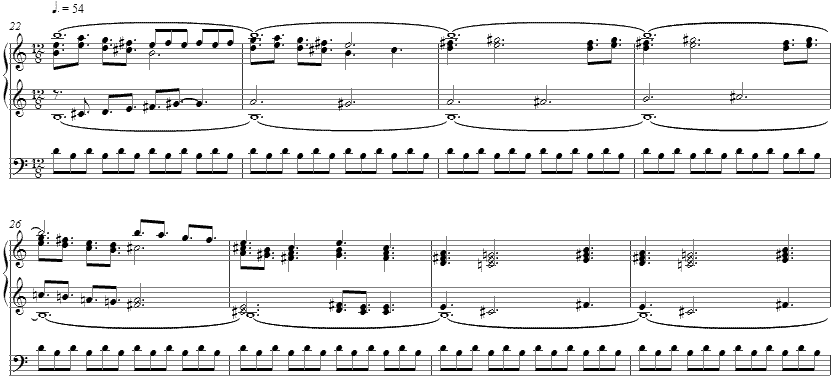 "Eternity Regained" MP3 file [ circa 4' 50" ]
The score for Eternity Regained is available as a free PDF download, though any major commercial performance or recording of the work is prohibited without prior arrangement with the composer. Click on the graphic below for this organ score.