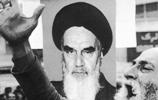 "If they have intercourse with a cow and sheep and camel their urine and dung becomes unclean and drinking their milk will also be unlawful and they must be killed and burned without delay, and the person who had intercourse with them must pay money to the owner. Further, if he had intercourse with any beast its milk becomes unlawful." Ayatollah Khomeini, #2632., in "A Clarification Of Questions, An Unbridged Translation of Resaleh Towzih al Masael," trans. J. Borujerdi, 1984, by Westview, London and Boulder.
To dally with some favorite cow is not so very nice, for then the camel too might want to taste such paradise. When that theologian dripped with bovinesque detail, it's sure he was only acting the horny bully male. So bizarre were his farmyard druthers, his copulating credo was not on par with others, which do not ever equivocate to say one from herd is not a sexy one-night date .
Did he bring them flowers or something dainty sweet? Did he whisper nothings amid passion's heavy heat? Did he wear a condom to have safe camel sex? Did he kiss it French or merely give the camel pecks? Did he linger lovingly and longingly with it? Did he have a cigarette and talk of camel shit? Did he milk relationships which cock-a-doodle-doo? Did he lustfully think of bleating, baa and moo?
Let's not celebrate diversity by shagging flocks of sheep, or having sex with udder thanks as upon them he would creep, for not all cultures are equal, even though the bright boys say, but such diverse diversity is just too Billy goat gruff for play.
Baa-baa, lovely sheep: Have you any wish to first be screwed then slaughtered like some other tasty dish? Moo-cow, camel and perhaps some other beast, isn't culture wonderful with such a horny priest? To dally with some favorite cow is not so nice when his camel becomes jealous for Oh-yeah-paradise. When the ayatollah waxed and waned in such clarified detail, it's sure he was really only being a satyricious male.
Odd Examples

Addendum of Judging Beauty: "Camels owned by Sheikh Sultan bin Zayed, the President's Representative, have won top prizes in the camel 'mazayna' beauty contest at this year's Al Dhafra Festival. Sheikh Sultan's camels won the Aayel category for the golden-red camel breed, originally from Oman. Camels belonging to Khamis Al Mazrouie scooped the Majahim category, the black camels of Saudi Arabia. Held in Madinat Zayed in Al Gharbia from December 13 to 29, the 10th edition of Al Dhafra Festival was organised by the Cultural Programmes and Heritage Festivals Committee - Abu Dhabi." In "Winners of camel beauty contest at Al Dhafra Festival crowned," by staff, The National, Abu Dhabi, 29 December 2016.

Addendum of Disqualification for Botox Use: "Beauty season is in full swing and 30,000 camels have gathered for the second annual King Abdulaziz Camel Festival, the largest pageant in the Gulf. It takes place in Al Dhana, 120 kilometres from Riyadh, and runs through January following Abu Dhabi's Al Dhafra Festival. Prize money at the King Abdulaziz Camel Festival totals US$57 million (Dhs209.3 million), with more than US$31.8 million for pageantry alone. About 300,000 visitors have attended the festival since it began on January 1, up a third from last year." In "Saudi camel beauty festival: 12 entrants disqualified for Botox use," by Anna Zacharias, The National, 23 January 2018.

Addendum of a Syrian at a Berlin Zoo: "Ein junger Mann soll sich sexuell an einem Pony des 'Kinderbauernhofs' im Görlitzer Park vergangen haben. Das bestätigte eine Mitarbeiterin der Einrichtung der Berliner Morgenpost. Der Vorfall ereignete sich am Freitag vergangener Woche gegen 15 Uhr. Zunächst hatte Amanda F. (Name von der Redaktion geändert) den Vorfall der Berliner Morgenpost geschildert. 'Meine Babysitterin war mit unserem Sohn im Görlitzer Park unterwegs. Sie mussten mitansehen, wie sich der Mann sexuell an dem Pony verging'." In "Mann soll sich an Pony im Görlitzer Park vergangen haben," Sebastian Geisler, Berliner Morgenpost, 10 November 2017.

Addendum from India: "In yet another repulsive act of bestiality, a calf has been reportedly raped by one Mohammad Ansari, in Kunjathbail of Manguluru, reports Mangalore Mirror. As per reports, the local villagers and activists caught hold of Ansari while raping a calf in a field. The villagers said that Ansari had tied the limbs of the calf with a rope and then raped the calf." In "Mangalore: Mohammad Ansari rapes a cow by tying its limbs, villagers catch him in the act, arrested," OpIndia, 18 July 2019.