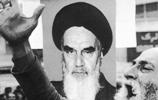 "If they have intercourse with a cow and sheep and camel their urine and dung becomes unclean and drinking their milk will also be unlawful and they must be killed and burned without delay, and the person who had intercourse with them must pay money to the owner. Further, if he had intercourse with any beast its milk becomes unlawful." Ayatollah Khomeini, #2632., in "A Clarification Of Questions, An Unbridged Translation of Resaleh Towzih al Masael," trans. J. Borujerdi, 1984, by Westview, London and Boulder.
To dally with some favorite cow is not so very nice, for then the camel too might want to taste such paradise. When that theologian dripped with bovinesque detail, it's sure he was only acting the horny bully male. So bizarre were his farmyard druthers, his copulating credo was not on par with others, which do not ever equivocate to say one from herd is not a sexy one-night date .

Did he bring them flowers or something dainty sweet? Did he whisper nothings amid passion's heavy heat? Did he wear a condom to have safe camel sex? Did he kiss it French or merely give the camel pecks? Did he linger lovingly and longingly with it? Did he have a cigarette and talk of camel shit? Did he milk relationships which cock-a-doodle-doo? Did he lustfully think of bleating, baa and moo?

Let's not celebrate diversity by shagging flocks of sheep, or having sex with udder thanks as upon them he would creep, for not all cultures are equal, even though the bright boys say, but such diverse diversity is just too Billy goat gruff for play.

Baa-baa, lovely sheep: Have you any wish to first be screwed then slaughtered like some other tasty dish? Moo-cow, camel and perhaps some other beast, isn't culture wonderful with such a horny priest? To dally with some favorite cow is not so nice when his camel becomes jealous for Oh-yeah-paradise. When the ayatollah waxed and waned in such clarified detail, it's sure he was really only being a satyricious male.