Caccia and Fugue in A major - (2001)

for organ
---
The caccia is Italian, meaning "hunt," or "chase," and was one of the principal Italian musical forms beginning in the 14th century. It consisted of two voices in strict canon at the unison followed by a ritornello. This caccia is less formal and strict than its forbearers, but is rather a tuneful trio-sonata texture of less strict imitative counterpoint at two measures' distance and an octave apart. The distinction between the contrapuntal character of the theme in its various keys blurs the distinction between caccia and fugue.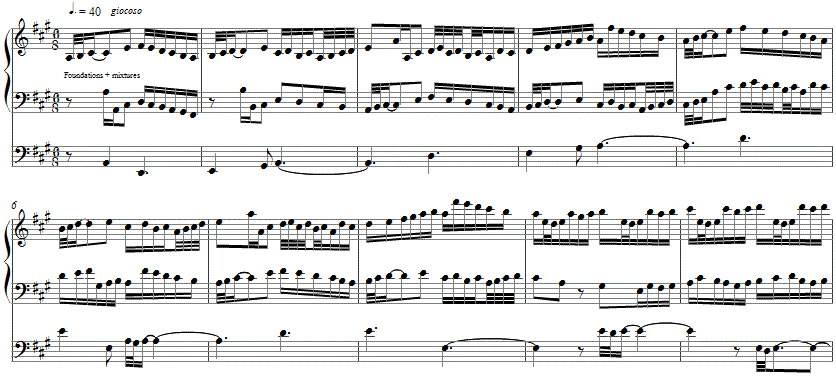 The fugue subject is based on the opening theme and accompanied with its own counterpoint. The fugue itself is a continuation of the caccia texture which begins as the cadence of the caccia concludes in a direct segue.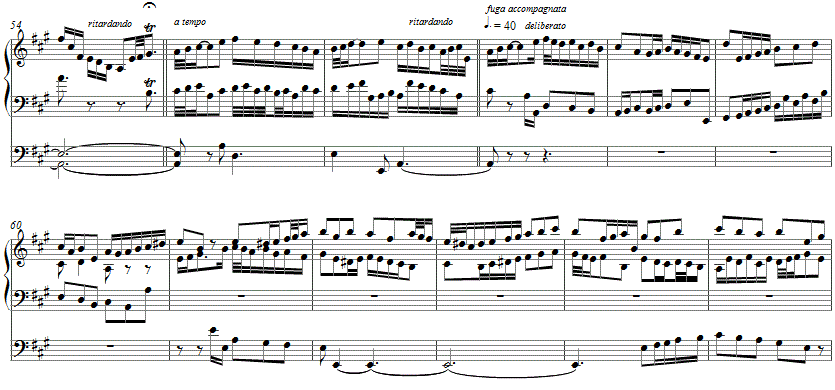 MP3 file [ circa 6' 45" ]
The score is available as a free PDF download, though any major commercial performance or recording of the work is prohibited without prior arrangement with the composer. Click on the graphic below for this organ score.