Where the Bee Sucks - (1989)

William Shakespeare
from "The Tempest"
for countertenor and piano
---
Ariel: Where the bee sucks, there suck I,
in a cowslip's bell I lie;
There I crouch, when owls do cry.
On a bat's back I do fly
after summer merrily, merrily shall I live now,
under the blossom that hangs on the bough.
Shall I live now?
[ 2 pages, circa 1' 20" ]
---

Written for countertenor as a sketch towards setting an edited text as a chamber opera, the part of Ariel should be magic and powerful, yet gentle as required. This wistful longing to return to the peace which came before servitude to Prospero is captured in a gentle triple meter in the Aeolian mode in the less used key of A flat minor, resolving only in the final chord's tierce de Picardy to the major.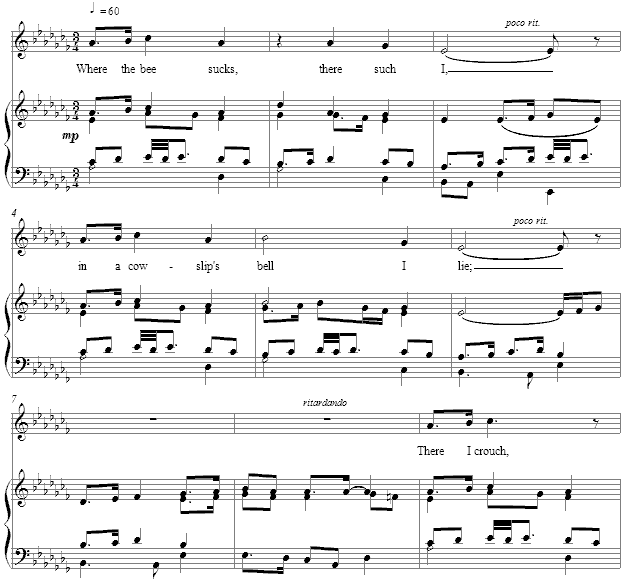 The score is available as a free PDF download, though any major commercial performance or recording of the work is prohibited without prior arrangement with the composer. Click on the graphic below for this piano-vocal score.