Prelude and Fugue in D major - (2012)

for piano
---
A short introduction leads to the theme punctuated with dotted rhythms marked in the softer dynamics colors. A contrasting section employs a gesture in sextuplets which becomes the head motive of the fugue as well.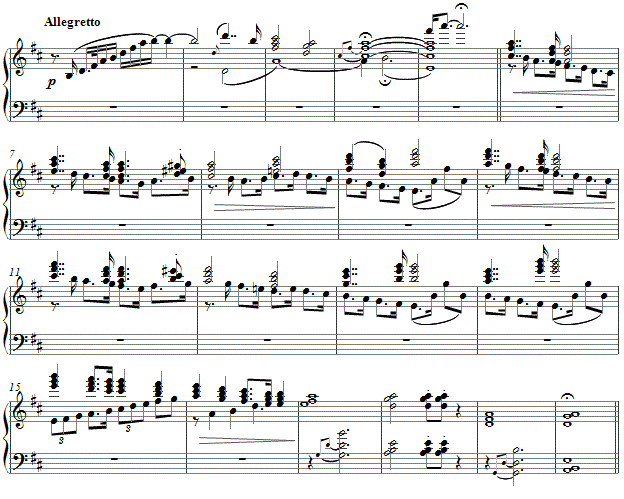 The fugue contains entrances in tonic and dominant, as well as in the supertonic minor. Duple against triple provides contrast between the head motives' further statements of the subject.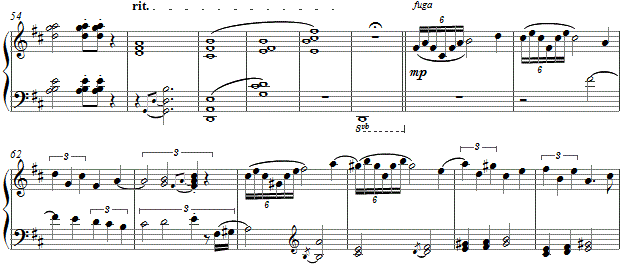 3 pages, circa 4' 50" - an MP3 demo is here:

The score is available as a free PDF download, though any major commercial performance or recording of the work is prohibited without prior arrangement with the composer. Click on the graphic below for this piano score.