Fugue for Unisons and Octaves - (2013)

for piano
---
The notion of little fugues based on a number multiplied in concept across several features of the form comes to the octave, eight reflected in the time signature of 8/8, and the subject built around unison repetitions and octave leaps. Wholly tonal and merely outlining the tonic triad, this subject roams though a number of domains with only slight contrapuntal voices, many parallel triads, essentially accompanying the distinctive melody.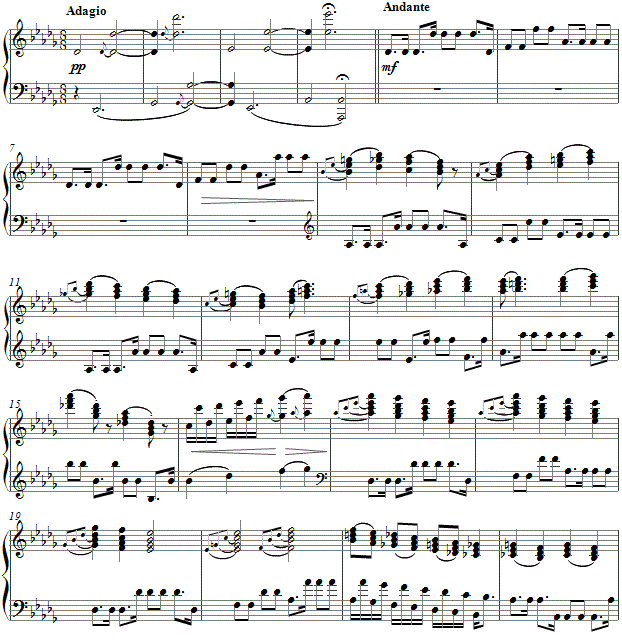 2 pages, circa 3' 15" - an MP3 demo is here:

The score is available as a free PDF download, though any major commercial performance or recording of the work is prohibited without prior arrangement with the composer. Click on the graphic below for this piano score.