Fugue for Threes - (2013)

for piano
---
The notion of three within tonal music suggests meter (3/4, in this case) intervals, the use of the normal triads from a domain and also the inclusion of triplet gestures. The fugue subject begins, constructed from these most of these notions, and proceeds directly to the first answer in the dominant as at measure 7. The subject appears in other guises, in the supertonic, and at measure 124 with the inclusion to triadic textures as a part of the subject. Some short stretti occur at the interval of two quarter notes for the fun of it. Runs of triplets carry the fugue to its last partial statement and close.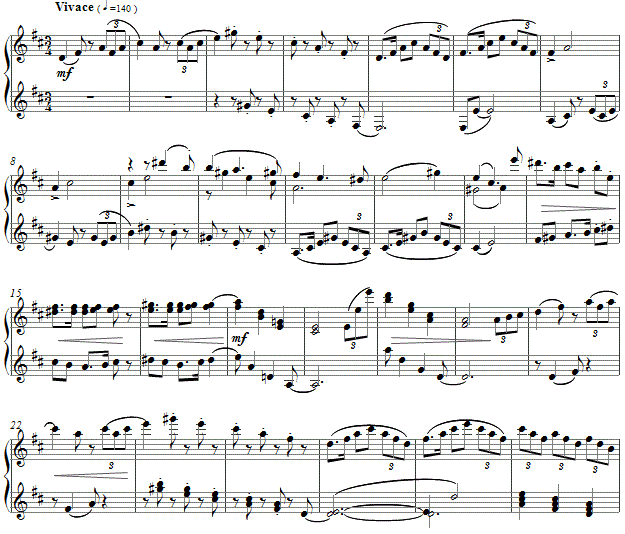 4 pages, circa 3' 40" - an MP3 demo is here:

The score is available as a free PDF download, though any major commercial performance or recording of the work is prohibited without prior arrangement with the composer. Click on the graphic below for this piano score.