Der Poet - (2014)

Bertram Kottmann after Li-Tai-Po
for medium of high voice and piano
---
Du fragst, was meine Seele denn am Himmel mache.
Ich bleibe stumm, allein dass ich im Herzen lache.
So wie die Pfirsichblüte mit dem Strome zieht,
entschweb ich in ein Reich, das deinen Träumen flieht.
Copyright © 2014 Bertram Kottmann
2 pages, circa 2' 00"
---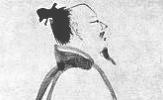 Bertram sent me his translation after an English translation by Herbert Allen Giles (1845-1935) of a poem by Li-Tai-Po (701 - 762). The text suggested a simple setting quickly fashioned of repetitive gestures and an arching phrase for the vocal line, in which repeat "you ask" and "I remain silent."

The Giles translation:
You ask what my soul does away in the sky,
I inwardly smile but I cannot reply;
Like the peach-blossom carried away by the stream,
I soar to a world of which you cannot dream.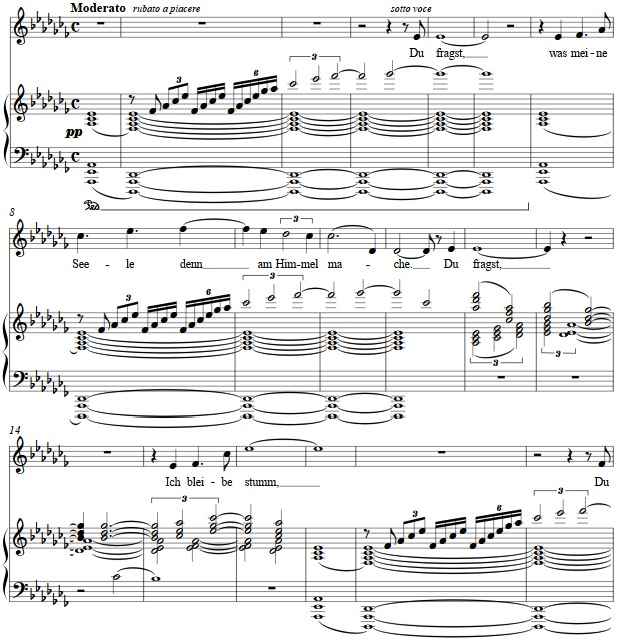 The score for Der Poet is available as a free PDF download, though any major commercial performance or recording of the work is prohibited without prior arrangement with the composer. Click on the graphic below for this piano-vocal score.